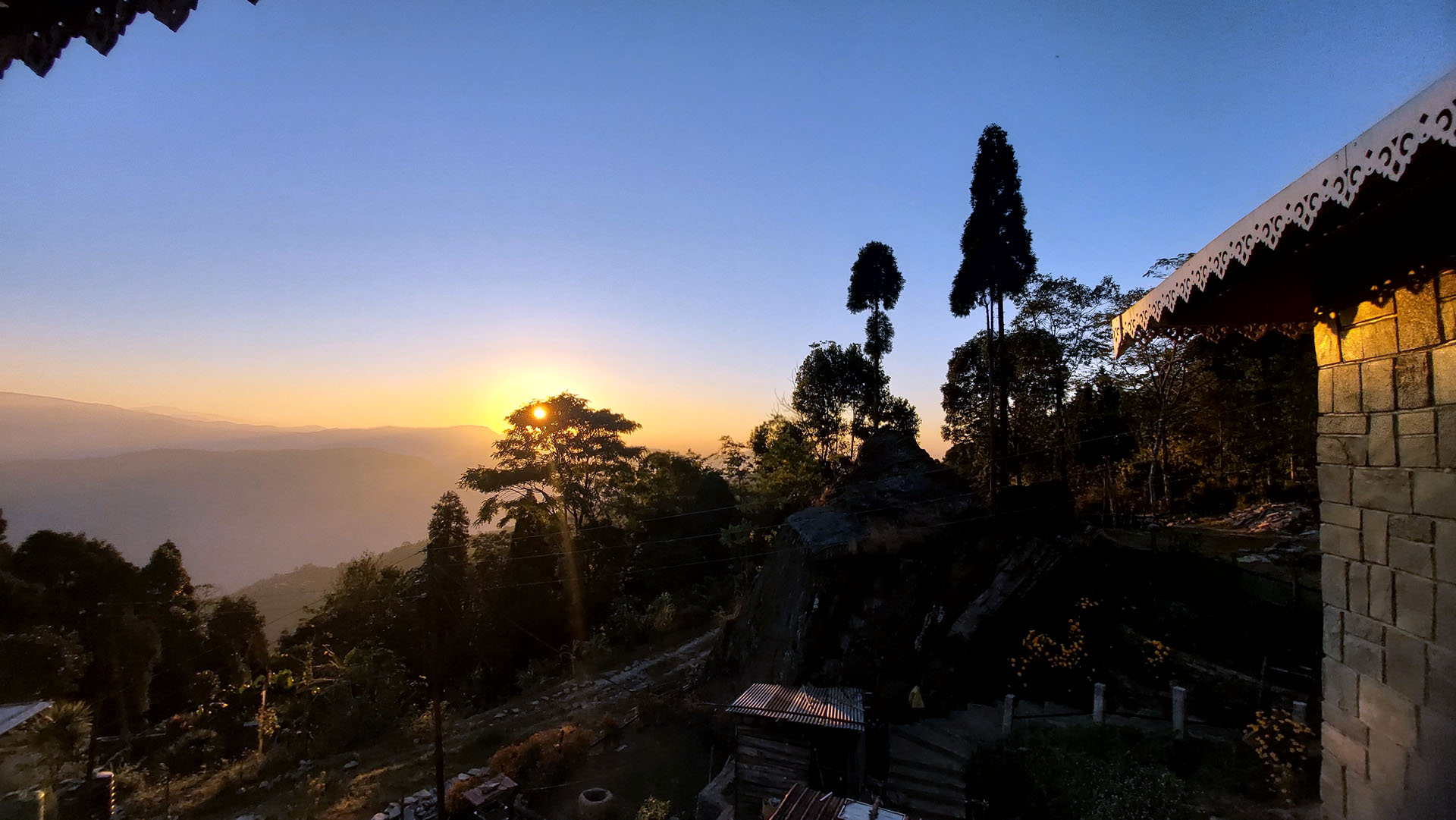 The Ratna Vajra Vatika Family
Welcome to our family-run resort, where memories are made and relaxation is key. Our resort is nestled in a secluded area surrounded by lush greenery and natural beauty. We offer a variety of accommodations to suit the needs of families of all sizes.
At Ratna Vajra Vatika, we pride ourselves on our warm and friendly staff who are always available to help make your stay as comfortable as possible. Whether you're planning a family vacation, a romantic getaway, or a group retreat, we look forward to welcoming you to our home.
Ratna Vajra Vatika: A brief history
We welcomed our first guests in 2019, and we have not looked back since. Our guests have loved every single moment they have spent with us. We had a vision of creating a place where guests could get away from the hustle and bustle of city life and reconnect with nature.
We're all like a happy family

Location of the resort was good. Rooms were very good and clean.. Food, service and hospitality was good. The management was very helpful in arranging vehicles for local... read more sight seeing. Would love to visit the resort once again.

Odyssey39866589502


November 5, 2023

Nice resort in the lap of nature, the lush green woods surroud this beautifully crafted resort, Delicious organic food ,tea & drinks. Homely feel and taking care of every need... read more and comfort. I wish to visit again in the summers to take the pleasure of cool weather and homely presence. Thanks

dbtravelvlogs


January 15, 2020

Good place to stay. Staffs are very cooperative with good services. Food is also very good. One can visit many interesting spots from the hotel. Rooms should have tea coffee... read more maker, though electric kettle was in room but without tea/coffee and sugar sachet.

rana0608


November 27, 2021

We stayed here after leaving early from our previous place because it had problems. It was really supposed to be just a place to sleep.
We were treated... read more like honored guests. yes i will admit we probably were the only guests they had that night as Corvid had just opened things up, but anything we needed or asked was provided right away, and many of the nice things, like tea in the room came without asking( yes I suppose this is common but not for me). Dinner was excellent, Indian food. It was a beautiful place, rooms very large and easy to relax in. Though we did not sit down and eat with the family as real homestays would, we did talk about plants, culture etc.
I would seek this place out in the future. More

patriciahT6888FE


May 5, 2022

This is a off bit location at NB. Basic amenities are available, good rooms, geyser, room heater, clean towel, clean bed sheet. Sufficient blanket, rooms are cozy , good view... read more from the room. I traveled with family and friends in this month. Although it is chilling weather but we never found any difficulties to stay. We stayed for 2 nights. Foods are good however varieties are less. Overall full marks.

Subhadeep A


December 30, 2021

A great hotel at a remote location. The rooms and the views were amazing. The hospitality is also very good. The owner and staff were very courteous. It is just... read more 5 minutes walk from the 360 degree Gumbadara view point.

The only downside was the amenities. Towels were only provided on request. The bathroom lock was broken. There were power issues but I guess that was due to the remote location. The food has opportunity for improvement. Would have been a five star rating in this review if these issues were not there.

himadrigorai


December 28, 2020

a family trip to this heavenly place is a must. Situated in between flora and fauna in the tinchuley village, this is the new and probably the best property therein... read more in terms of facilities and luxury. Mr Gurung arranged a bonfire for us.If lucky one can have a glance of the mighty kanchejunga while sitting on bed and sipping in a cup of Darjeeling Green Tea although we were not lucky enough to witness the same.Approach road to resort is bumpy hence Bolero/Xylo would be better.

Traventurre


March 9, 2021